Glass flower vases, candy dishes, crystal salad bowls, candle sticks, even old glass light fixtures - yes, I'm talking glassware!
You know, that pretty glassware and crystal that tends to pile up after a while but you just sort of don't want to throw it away.
Maybe you've inherited some pieces from great aunt so-and-so.
Or maybe you tend to gravitate toward the glassware end of the thrift store.
(Really, I'm hopin' your man is sending you flowers at a rate where those vases are just piling up and you don't know what to do with them all!)
Anyway, no matter how you've
accrued
them, sometimes this type of glassware can accumulate in your home until you find yourself looking for storage space for these extra pieces.
Well guess what? Today I'm going to share with you some awesome ideas for ways that you can upcycle that old glassware into something new for your home. Check it out!
This garden birdbath was made with an old light fixture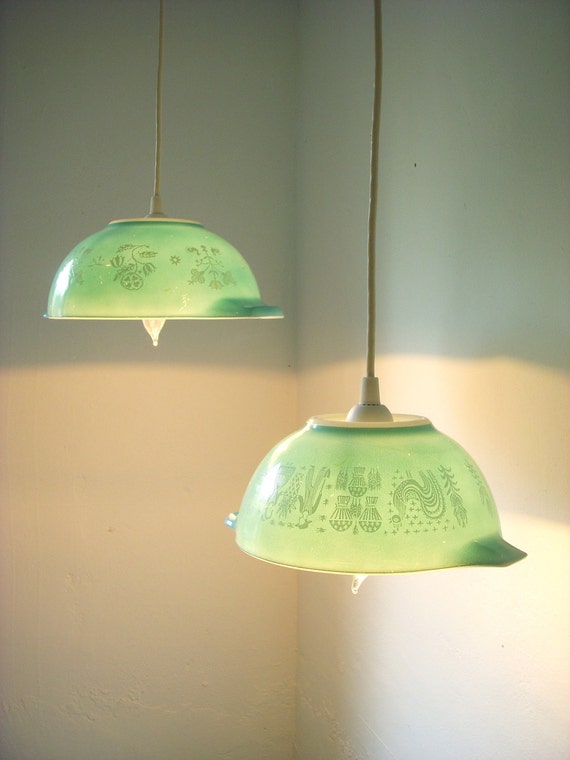 Repurposed light fixture hanging planter or bird feeder by ARTfulSalvage via Etsy
Hanging candle holders made from old globe lights DIY by Tattered Style