Creating beautiful gift wrap is not only fun, it's a great way to express
your creativity and also personalize a gift at the same time. Take a
look at this collection of unique Christmas gift wrap and be inspired!
News print or old book pages = free wrap
4U
Recycle old maps and atlas pages into unique gift wrap
How to create a chalkboard paint look by Nashville Wraps
Gift wrap made with sheet music
A simple, pretty wreath
Glittery ribbon
Pretty package from redo 101
I love this bird with pears (above and below) from celebrate creativity
Beautiful burlap wrap and bow from May Arts
I love the old fashioned look of this wrap from Vignette Design
Shabby white Christmas
Lovely fabric roses from Pretty Petals
Decorate packages with old costume jewelry such as pin brooches
Personalize with rubber stamps by The Haystack Needle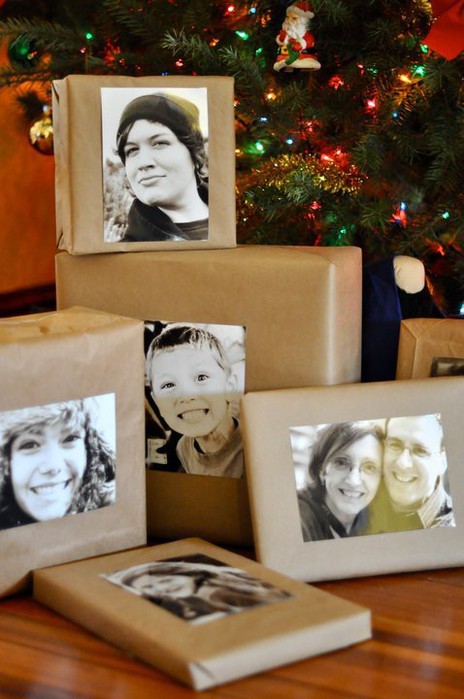 Attach a photo of the recipient to their gift
This similar version uses old photos
Attach a branch with some pine cones
I love the felted mushrooms! from Home Living
Brown kraft paper makes the perfect blank canvas for gift wrap embellishments
Create a snowflake from clothespins like this one from by Stephanie Lynn
How do you wrap creatively?